Head over to our Facebook page to nominate your mum and tell us why you think she deserves to be spoilt, with a hair makeover with one of our Senior Stylists!
We are looking for a NVQ level 3 qualified Stylist (with 5 or more years experience) as well as a Salon Apprentice to join our ever expanding team.
Prom Season Hair & Beauty Inspiration
It's coming up to prom season - and I want to keep you guys up to date on what's trending!
We will be starting a series of blog posts written by Urban Coiffeur Stylist, Aysha - keeping you updated with all things hair, beauty and fashion.
What are the Top Trending Hair Cuts for Men?
What are the top trending hair styles for men in 2017? From Urban Coiffeur hair salon in Wolverhampton.
What are The Top Trending Ladies Hair Cuts and Hair Styles?
All the top trending ladies hairstyles, hair cuts and colours for 2017. At Urban Coiffeur in Wolverhampton.
Valentines Gift Voucher SPECIAL OFFER
Treat that special someone in your life this Valentines Day to an Urban Coiffeur gift card - now on special offer!
£40 OFF Easilocks Fitting in January 2017!
Easilocks fitting with Aysha is discounted from £170 to £130 throughout January 2017 - that's a massive £40 OFF!
Urban Coiffeur's Perfect Gift Idea: Milk_shake Christmas Gift Pack
Milk_shake Repair Christmas Gift Set is the ultimate Christmas gift for those who need instant hair repair - available to buy in salon now at just £23.99.
All I Want For Christmas Is…Hair Extensions!
Are you tired of waiting for your hair to grow for that Christmas Party? Book your appointment with our hair extensions experts today!
Your £5 OFF Voucher for January 2017
Book your December appointment at Urban Coiffeur and receive a free £5 OFF voucher for January 2017.
Get pampered to perfection before your Christmas Office Party or Festive Girls Night Out at Urban Coiffeur.
Christmas & New Year Opening Times
Check out our opening hours for the Christmas & New Year period and book in soon to secure your appointment.
Hair-Raising Halloween Hair & Makeup Packages
Are you ready to look drop-dead gorgeous this Halloween?! With special Halloween Hair & Make-Up Packages available - it's time to toss that itchy wig to the side and let us work our magic.
Autumn Hair Trend for Men: The Perm!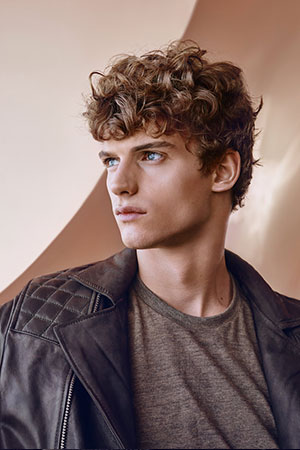 So, when we say perm, we're sure you're there picturing a little old lady sat under a hood dryer. What if we told you its the biggest new trend for mens hair this autumn?
Whether you're after a quick-fix to cover up greys or are considering a bold hair colour change - we've got you covered, guys!
Easilocks Launch Night – Saturday 6th August
The special event will be from 6-8pm, and there will be prosecco, nibbles and goodie bags for our gorgeous clients - as well as some AMAZING introductory offers!
Summer Hair Trends for 2016
Summer has arrived and it's time to think about to getting your hair heat wave ready and look bang on trend with a summer style!
Festival season is almost here and in celebration, we're checking out all that's hot on the hair scene for 2016. Are you wondering which festival-inspired look is perfect for you?