It's OFFICIAL…We are opening on Saturday 4th July!
It's OFFICIAL...We are opening on Saturday 4th July! Book your hairdressing appointment in our Wolverhampton salon NOW!
Priority Booking Vouchers
Be the first in line when we re-open by buying a Priority Booking Voucher today at Urban Coiffeur hair salon in Wolverhampton.
Video Consultations With Urban Coiffeur
Many of you have been in touch regarding your appointments so we thought it would be helpful to introduce an online video consultation service...
2019 is all about hair colour & sharp hair cuts, so book in at Urban Coiffeur to find an on-trend look for you.
Get Your OLAPLEX™ No 4 & 5 at Urban Coiffeur Hair Salon in Wolverhampton, West Midlands
2018 Autumn Hair Cuts & Colour Trends
Here, we bring you the best hair cuts & colours for Autumn at Urban Coiffeur hair salon, Wolverhampton
Urban Coiffeur Hair Salon in Wolverhampton, Join The Fight Against Cancer
Join us For a Boob Brunch
CoppaFeel at our boob brunch on 18th April!
How to care for your hair during the winter months
Is your hair looking and feeling a bit unloved after the festive season? Check out Urban Coiffeurs's top tips for caring & repairing your hair...
I want to transform my hairstyle for 2018!
If you're considering changing your hairstyle, book a FREE hair colour consultation with one of our experts.
Going to a party or special event? Enjoy a gorgeous new hair cut, style or colour thanks to Urban Coiffeur's team of experts.
Help! I want to change my hair colour from brunette to blonde
If you're considering changing your hair colour from brunette to blonde read our top tips for beautiful results.
Need some inspiration? Here, the experts at Urban Coiffeur share the hottest hair colour hues for2018...
Stunning Autumn & Winter Bridal Looks
From your initial consultation right through to the morning of your wedding, at Urban Coiffeur we guarantee to deliver a tailored personal service for your winter wedding...
5 Balayage Hair Colours That You'll Want To Show Your Urban Coiffeur Stylist
Brighten up dull locks in an instant with a beautiful balayage colour. Take a look at our instagram pics for inspiration...
WIN a Cut & Blowdry AND Gel Nail Manicure!
Competition time! To celebrate our partnership with l.amour, we're giving you and a friend a chance to WIN a cut & blowdry AND a gel nail manicure!!
We've Moved! Welcome to Woodend Road
Our brand new Woodend Road salon opens on Saturday, and we are soooo excited for you to all see it! Pop in and say hi!
After 8 amazing years in Kingsway Road, it is safe to say we have outgrown our lovely little salon! We hope you will be as excited as us to join us at our brand new luxury location!
Hot Hair Colours for Summer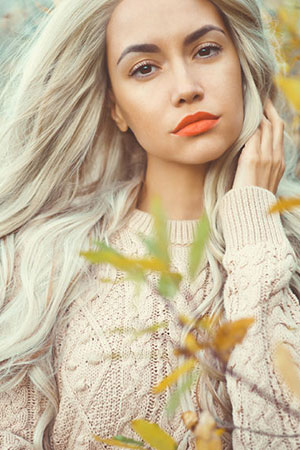 Choose a hot new look for summer - try the new bronde hair colour for a natural looking results or opt for a pretty pastel hair colour...
Spring Hair Trends for 2017
Spring in to the new season with a fabulous new grunge hair cut or try out one of the latest hair colouring techniques for 2017.
The Gents' Fade Cut Hair Trend
All the latest fade hair cuts for men including low fade, mid fade and high faded gents' haircuts.